Product Features
Explosion-proof air conditioner (vehicle-mounted) is specially designed and manufactured for vehicles or occasions with high vibration, with advanced explosion-proof technology and reliable quality. Good anti-vibration performance, can operate normally in the place of bumps and vibrations. It can carry out strong cooling, heating and ventilation, with small volume, light weight and easy installation and movement.
Power supply is available in AC 220V/50Hz, AC208V/60Hz, AC110V/60 Hz and DC24V. Wide voltage operation, the air conditioner can work reliably for a long time within the range of rated voltagex(1±10%).
Adopt international famous brand compressor, explosion-proof compressor and explosion-proof fan built-in overload protection, safe and reliable operation. The products of R410A, R407C and other environment-friendly refrigerants can be customized according to the needs of users. Adopt high efficiency heat exchanger, rapid cooling, high efficiency of cooling and heating. Low noise, precise temperature control and good comfort.
The air conditioner has a full range of application conditions, with three conditions of -7 to 43C, 55C, 60°C and 75C, and can meet the maximum ambient temperature of 75°C for long-term cooling; the low temperature model can heat the closed space through electric auxiliary heat at-7C, and can be stored at -20C or even -45°C for a long time in the low temperature environment.
Widely used in the existence or may exist IIA, IIB, IIC class, T1~T4 group of combustible gases, vapors mixed with air to form an explosive hazard, mostly used in petroleum, drilling, chemical, chemical analysis, military, pharmaceutical, dangerous goods storage and other flammable and explosive industries, mostly used in small dangerous space, such as the division drilling room, drilling platform, traveling car, etc.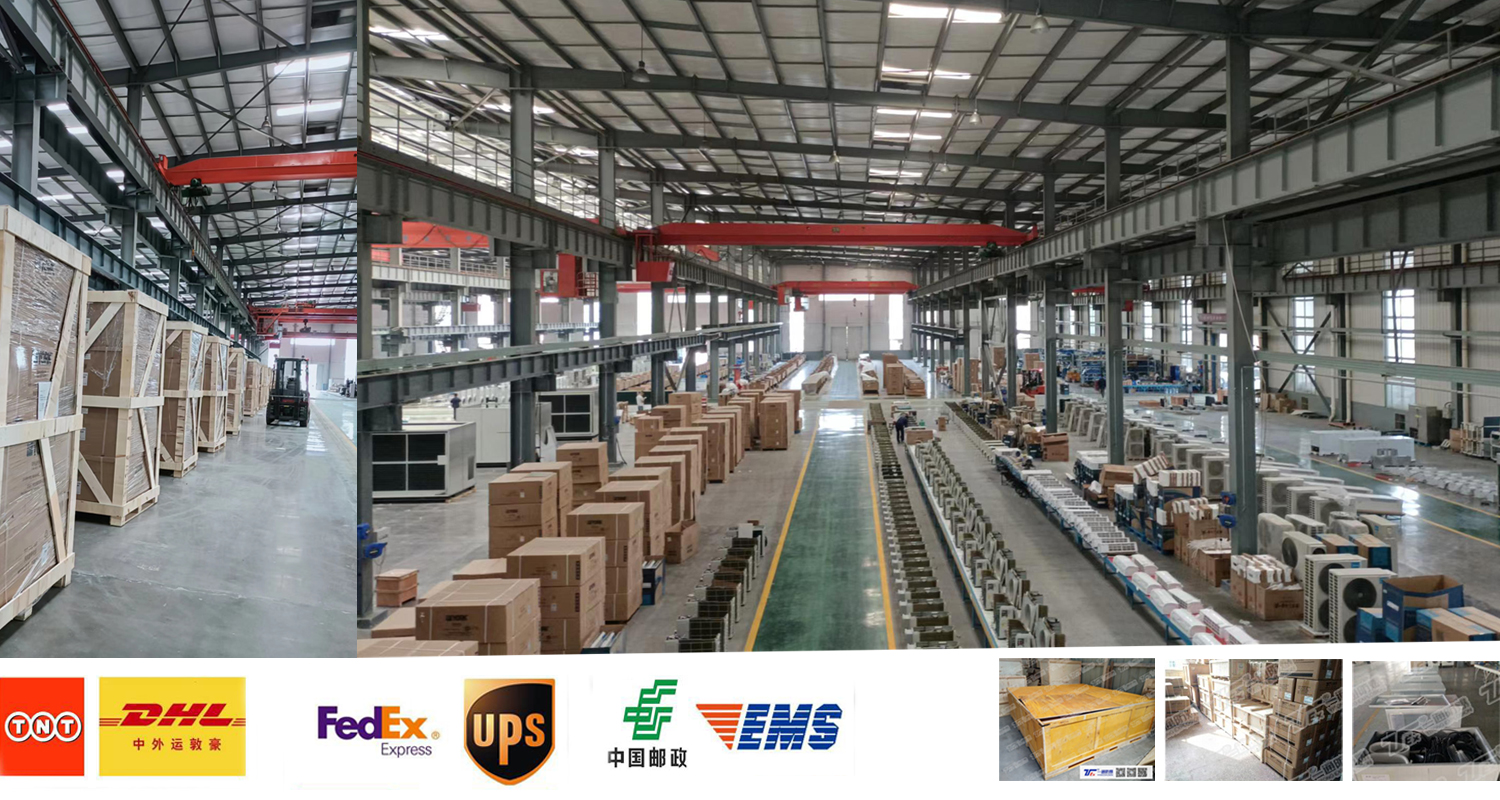 Production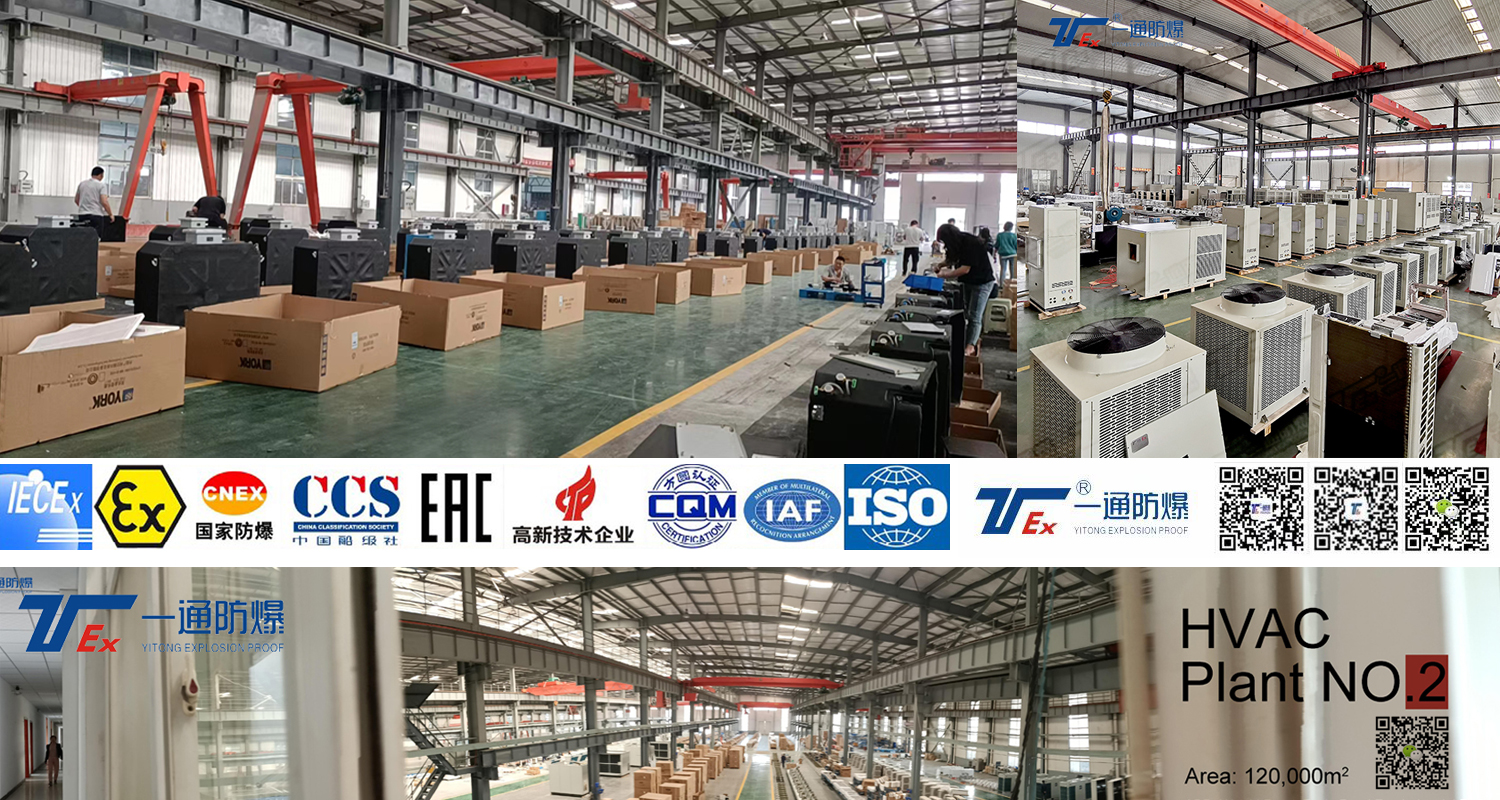 Manufacturer Qualification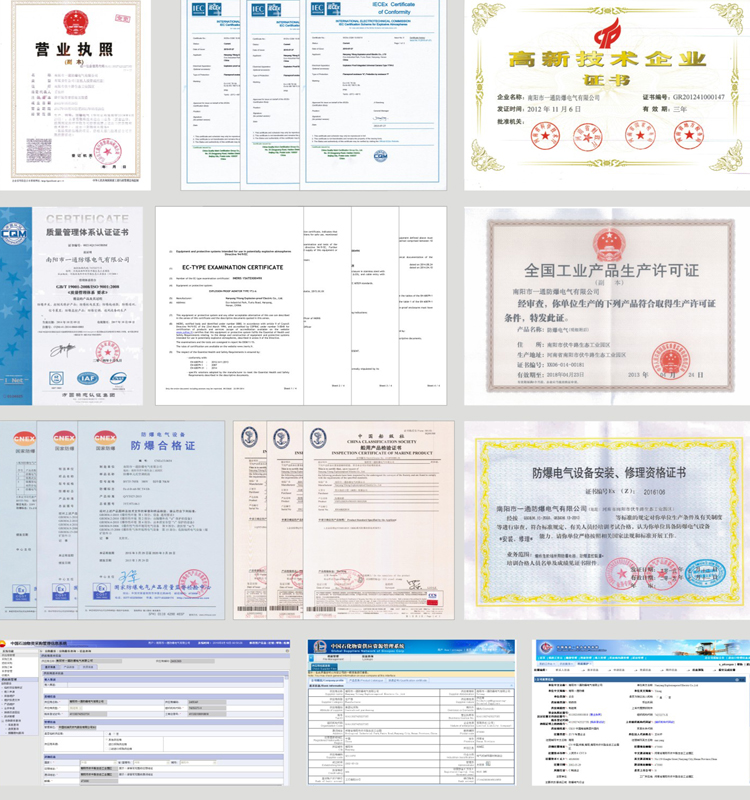 Typical Cases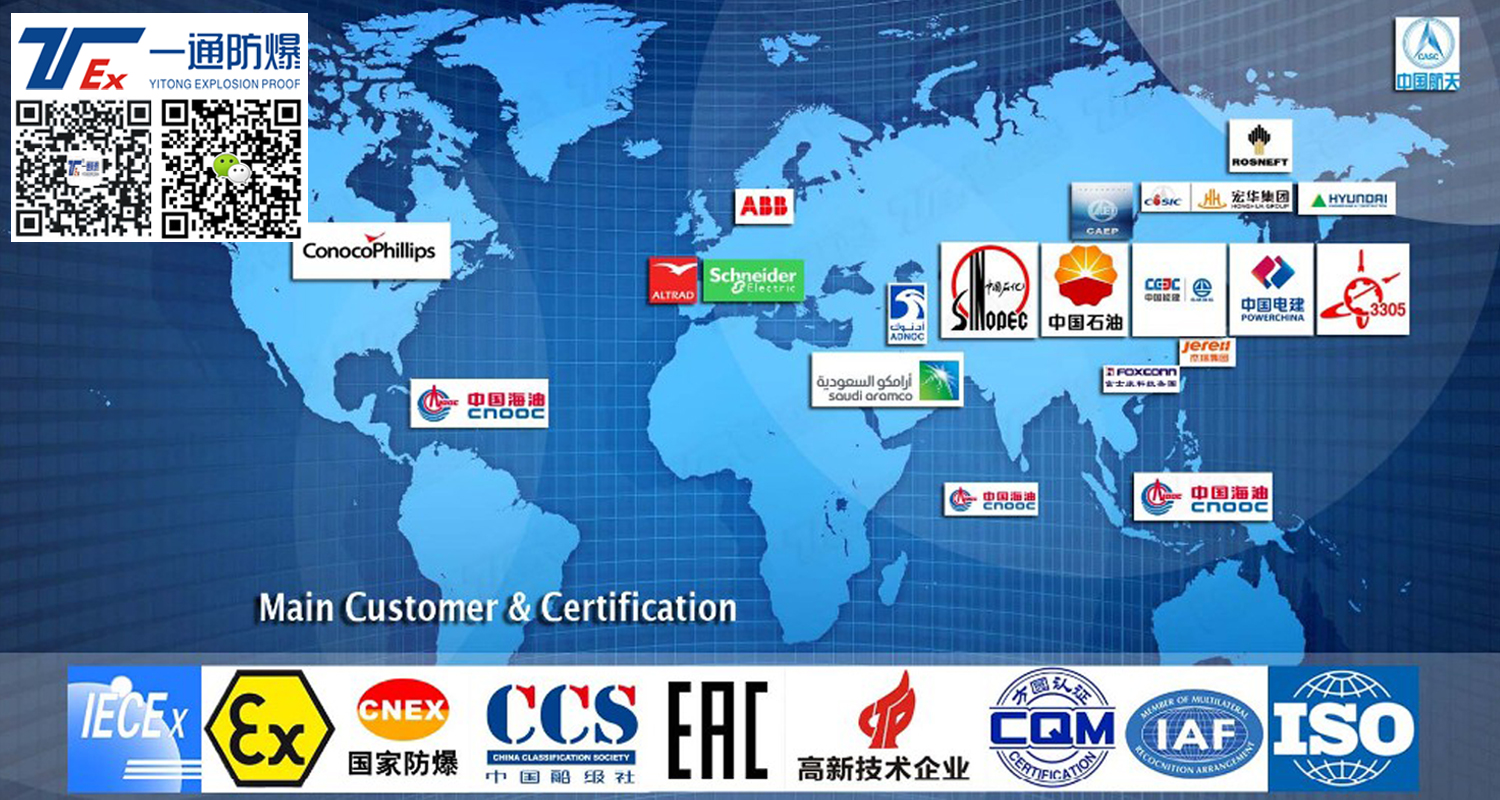 Exhibitions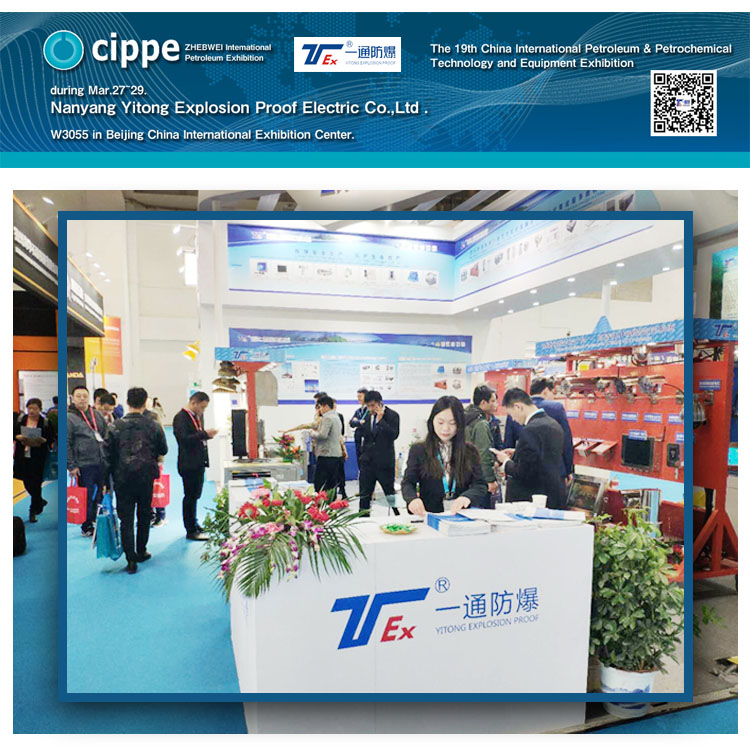 FAQ
· Can you design a custom explosion proof solution for me?
Yes! We have team engineers and designers that create custom solutions for our clients daily.
Just contact email us as shown.
· What is explosion proof, and how do I determine what best suits my needs?
The term "Explosion proof" is a generic term. Under the IEC, you will need to identify the following items for classification of your unit: Zones, Group(s) and T-Code (surface max. temperatures). For help with this, our company have the pre-sales service team that will help with your selection. If you need additional help on this matter, please call us. We look forward to hearing from you. Please note that cost and delivery can sometimes be effected by the classification of your unit. Please confirm that your selection is correct for both safety and delivery issues.
· How do I get the unit shipped to my location?
Simple. we can work with your freight forwarder or contract delivery of your units to a destination of your choice.we can ship your projects by land, sea, or air to any part of the world. we works closely with the best freight forwarders to get your project not only delivered on time, but also undamaged.
Our shipping team can offer air or sea crating for your projects to keep the equipment in perfect working order.
· Do you ship equipment to the middle east?
Yes, we ship orders worldwide.
Contact US