The constant temperature and humidity explosion-proof air conditioner is a product developed by YITONG with years of research and production experience in air conditioners.
It uses a large number of new materials, new technologies and new processes, and has achieved domestic leading level in terms of performance and appearance.
Explosion-proof constant temperature and humidity machine is mainly used in aerospace field, civil air defense engineering, oil depot, ammunition depot, laboratory, pharmaceutical or film workshop and chemical industry, etc. There are or may exist IIA, IIB grade, T1 ~ T4 group flammable gas A place where steam and air are mixed to form a hazardous location with temperature and humidity requirements.
The constant temperature and humidity explosion-proof air conditioner is divided into two series: air-cooled and water-cooled. It can be placed directly in the explosion-proof space without special equipment room. It is easy to install.
The constant temperature and humidity explosion-proof air conditioner unit adopts intelligent control, high degree of automation, and has various functions such as air supply, refrigeration, heating, humidification, dehumidification, air purification, etc. The unit adopts international famous brand accessories, which has high efficiency, energy saving, reliable performance and high control precision. Features. The explosion-proof constant temperature and humidity air conditioner has a temperature accuracy of 1 ° C and a humidity accuracy of 5%.
It has two types: air-cooled and water-cooled. The cooling capacity ranges from 7 to 230 kW, and it is available in various models.
The air conditioning special insulation board is used, the heat insulation performance is good and the air leakage rate is low;
Heating methods include electric heating, hot water heating or steam heating;
Humidification methods include electrode type, electrothermal type or dry steam type;
Special models such as fresh air, high temperature, low temperature and double cold source are available;
With a variety of security features, high reliability;
The refrigerant can be selected from R22, R407C or R134a;
Adopting unique energy regulation system and electric heating stepless adjustment technology to achieve high temperature and humidity control;
The PID fuzzy control method is used to achieve good control quality under complex and variable conditions, especially suitable for multivariable, nonlinear and time-varying systems;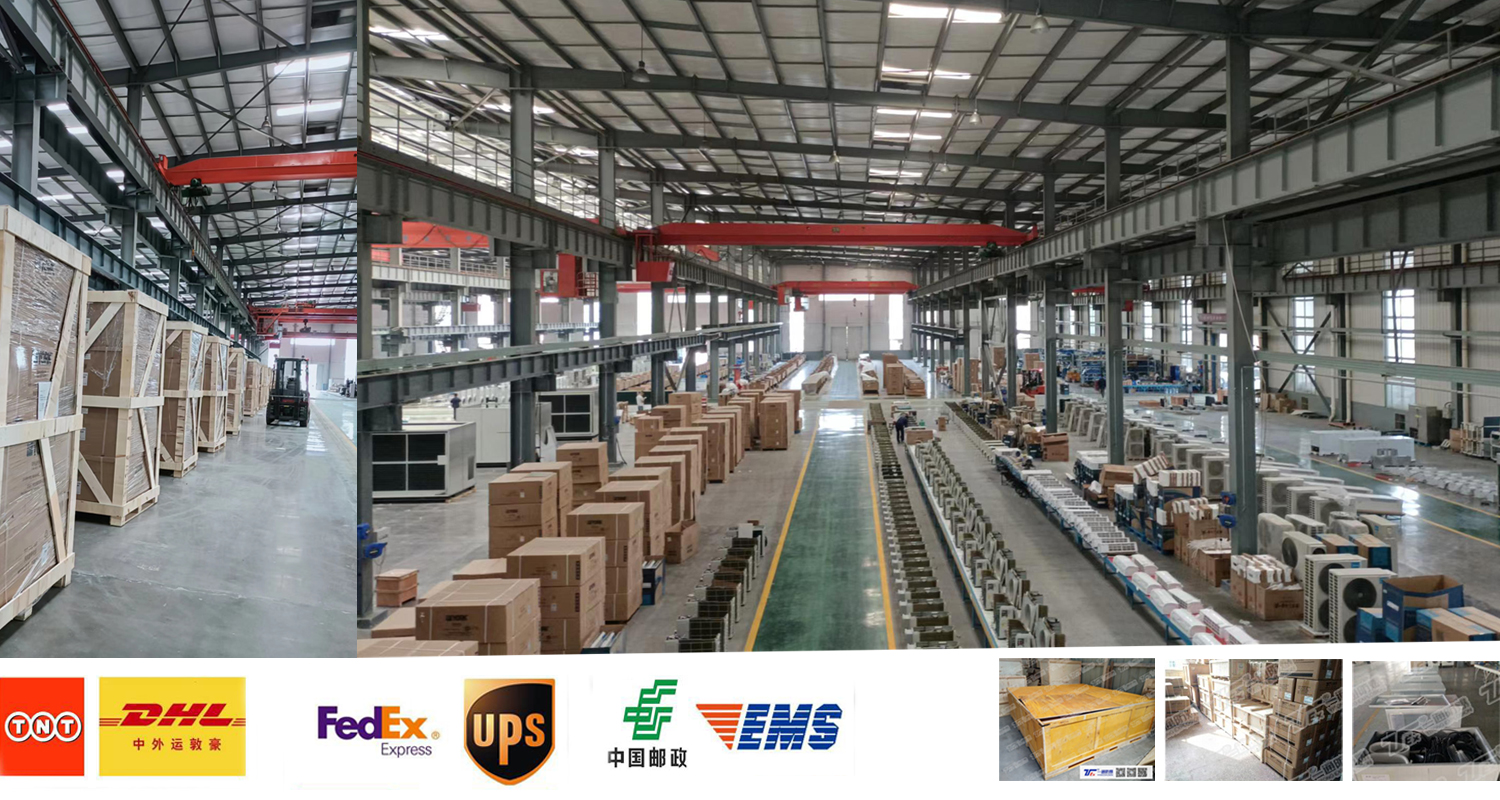 Production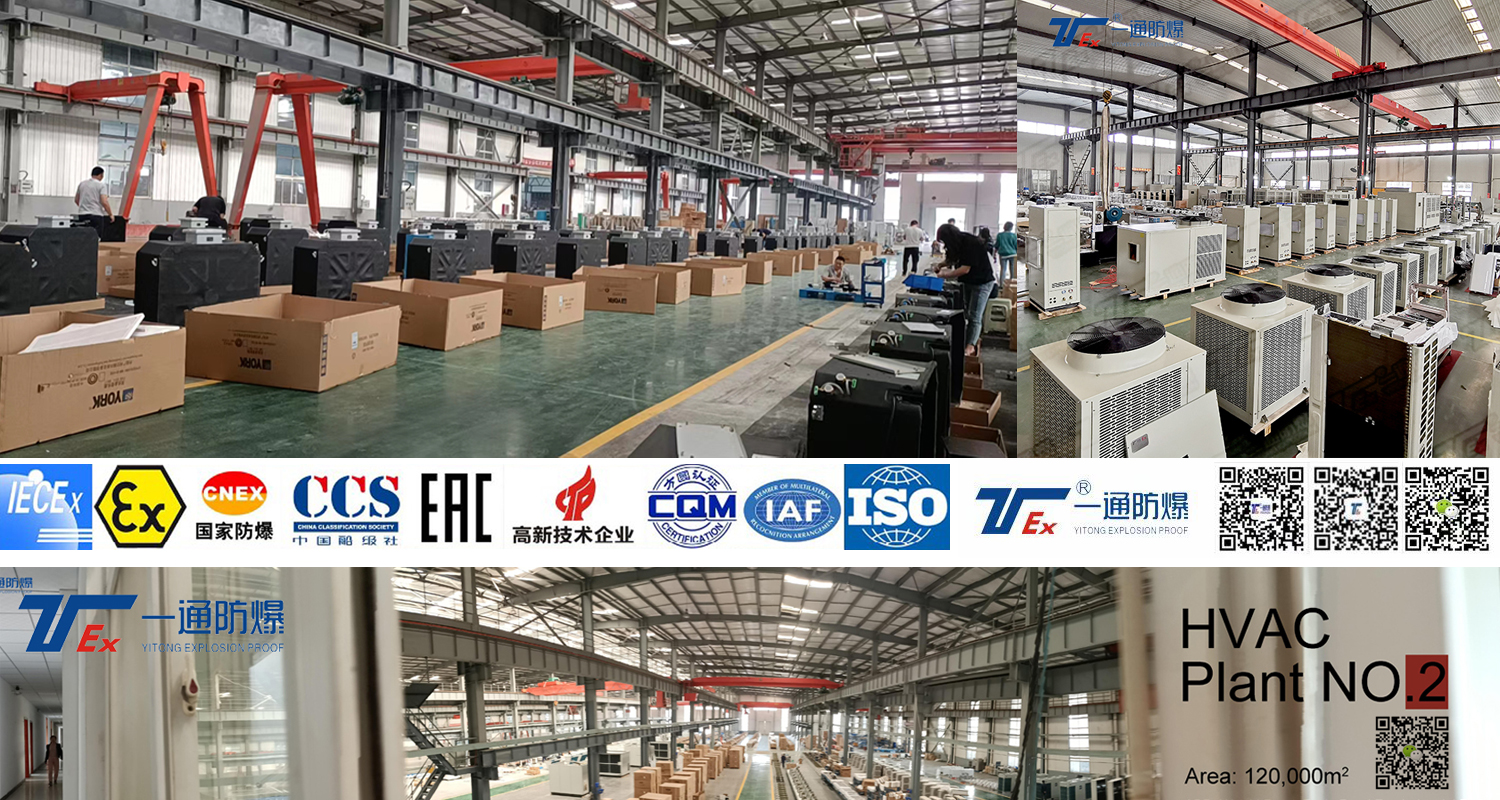 Manufacturer Qualification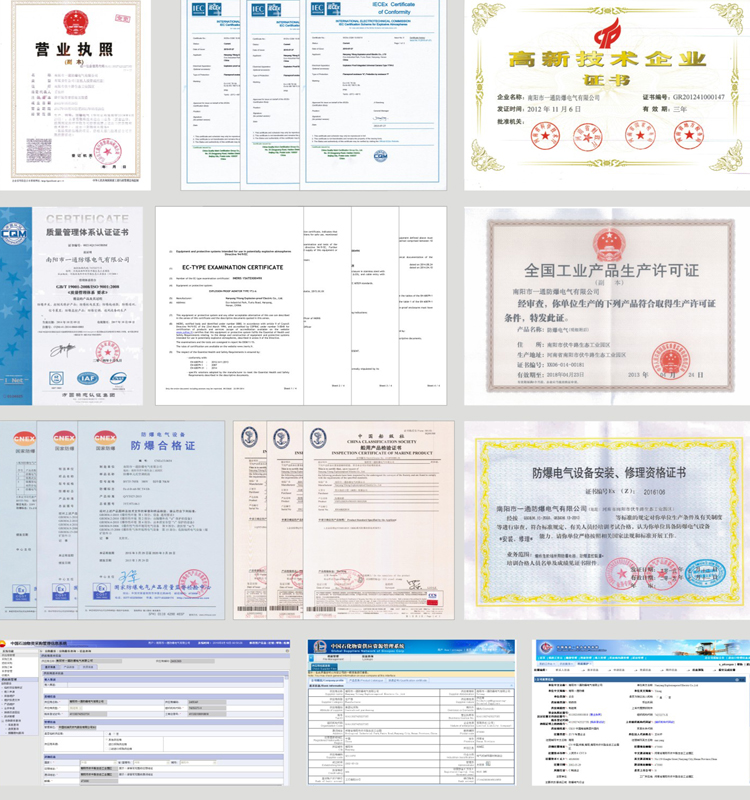 Typical Cases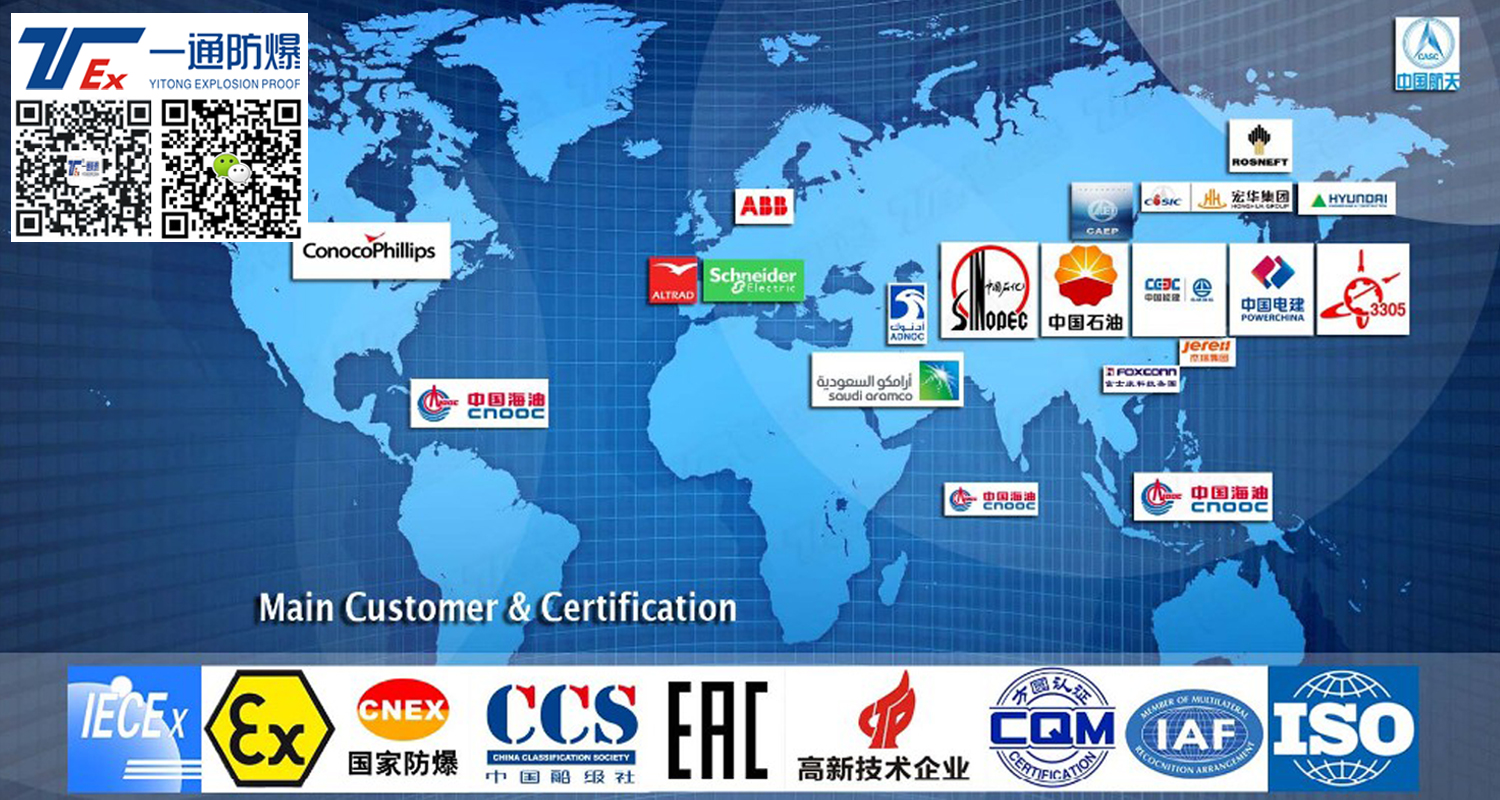 Exhibitions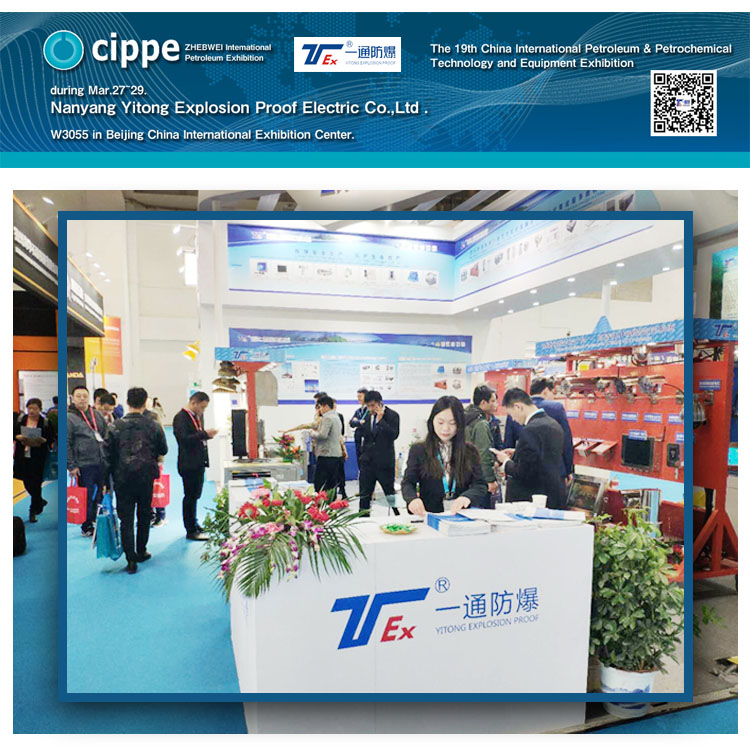 FAQ
· Can you design a custom explosion proof solution for me?
Yes! We have team engineers and designers that create custom solutions for our clients daily.
Just contact email us as shown.
· What is explosion proof, and how do I determine what best suits my needs?
The term "Explosion proof" is a generic term. Under the IEC, you will need to identify the following items for classification of your unit: Zones, Group(s) and T-Code (surface max. temperatures). For help with this, our company have the pre-sales service team that will help with your selection. If you need additional help on this matter, please call us. We look forward to hearing from you. Please note that cost and delivery can sometimes be effected by the classification of your unit. Please confirm that your selection is correct for both safety and delivery issues.
· How do I get the unit shipped to my location?
Simple. we can work with your freight forwarder or contract delivery of your units to a destination of your choice.we can ship your projects by land, sea, or air to any part of the world. we works closely with the best freight forwarders to get your project not only delivered on time, but also undamaged.
Our shipping team can offer air or sea crating for your projects to keep the equipment in perfect working order.
· Do you ship equipment to the middle east?
Yes, we ship orders worldwide.
Contact US