Application
For Zone 1 and Zone 2 hazardous areas where explosive mixture of group IIA, IIB, T1~T4 gases, vapor and air may exist for air conditioning and pressurized space maintain.
For places where have flammable and explosive gas instrument control room, laboratory, measurement room, analysis room.,etc. in industrial area in petroleum&natural gas, chemical, pharmaceutical and other industries
Standard conformity:IEC 60079-0:2011,IEC TS 60079-46:2017,ISO 80079-36:2016
Housing material is stainless steel,anti corrosion and better weatherproof performance.carbon steel optional.
Ex marking: Ex IIB T4 Gb
Technical Parameters
Model
BYTZ-12YR
Power
460 V a.c. 60 Hz
Refrigerating capacity (kW)
14.4
Heating capacity (kW)
16
Air volume (m3/h)
2500
Full pressure (Pa)
350
Total input power (kW)
5.2
Rated current (A)
9.9
Positive pressure indoor (Pa)
70~25 (adjustable)
IP code (electric part)
IP55
Dimensions (mm)
Length
1650
Width
1000
Height
750

Ambient temp. (°C)

-10 °C to +55 °C

Cooling: +18 °C to +55 °C Heating: -10 °C to +18 °C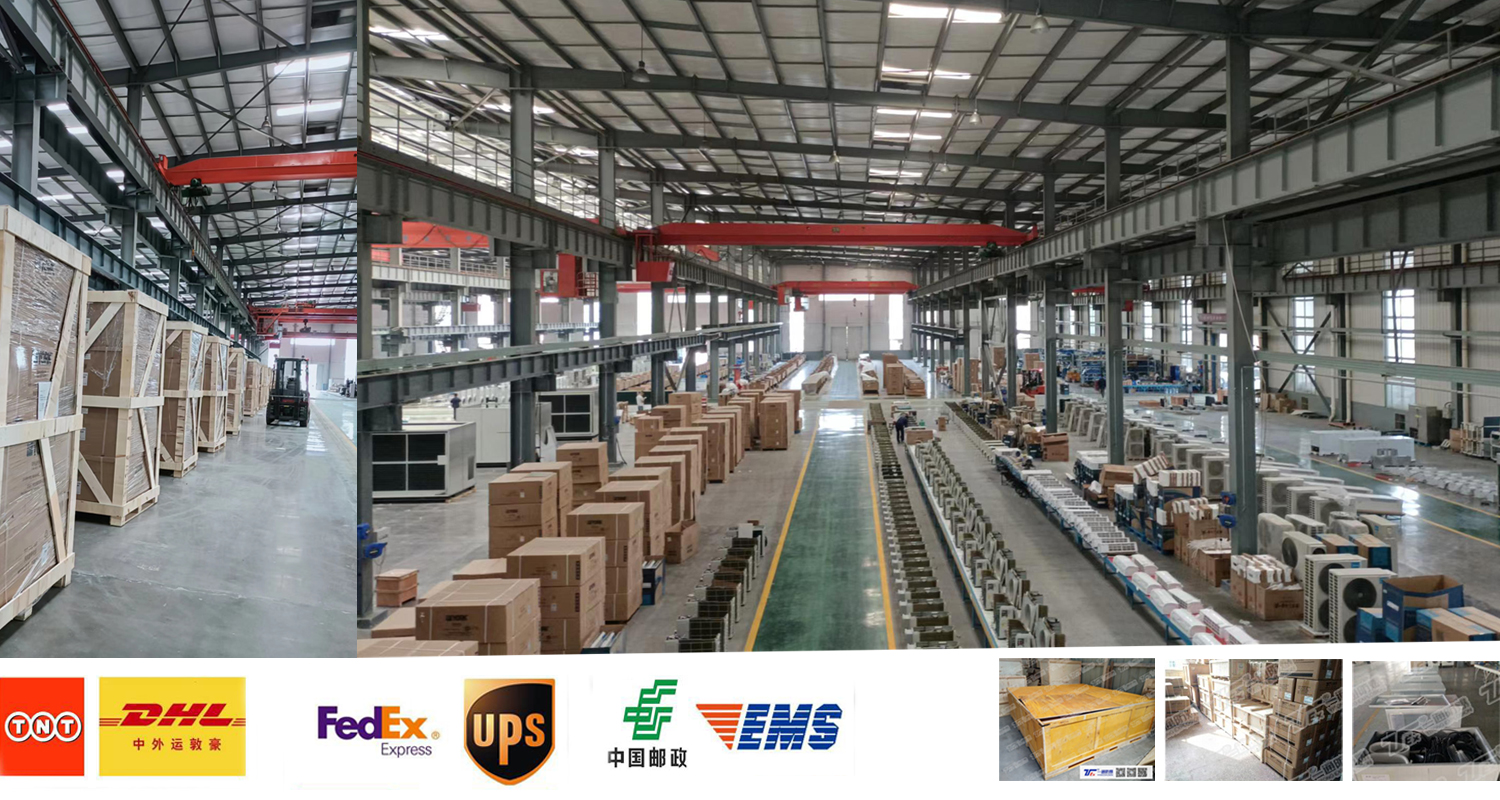 Production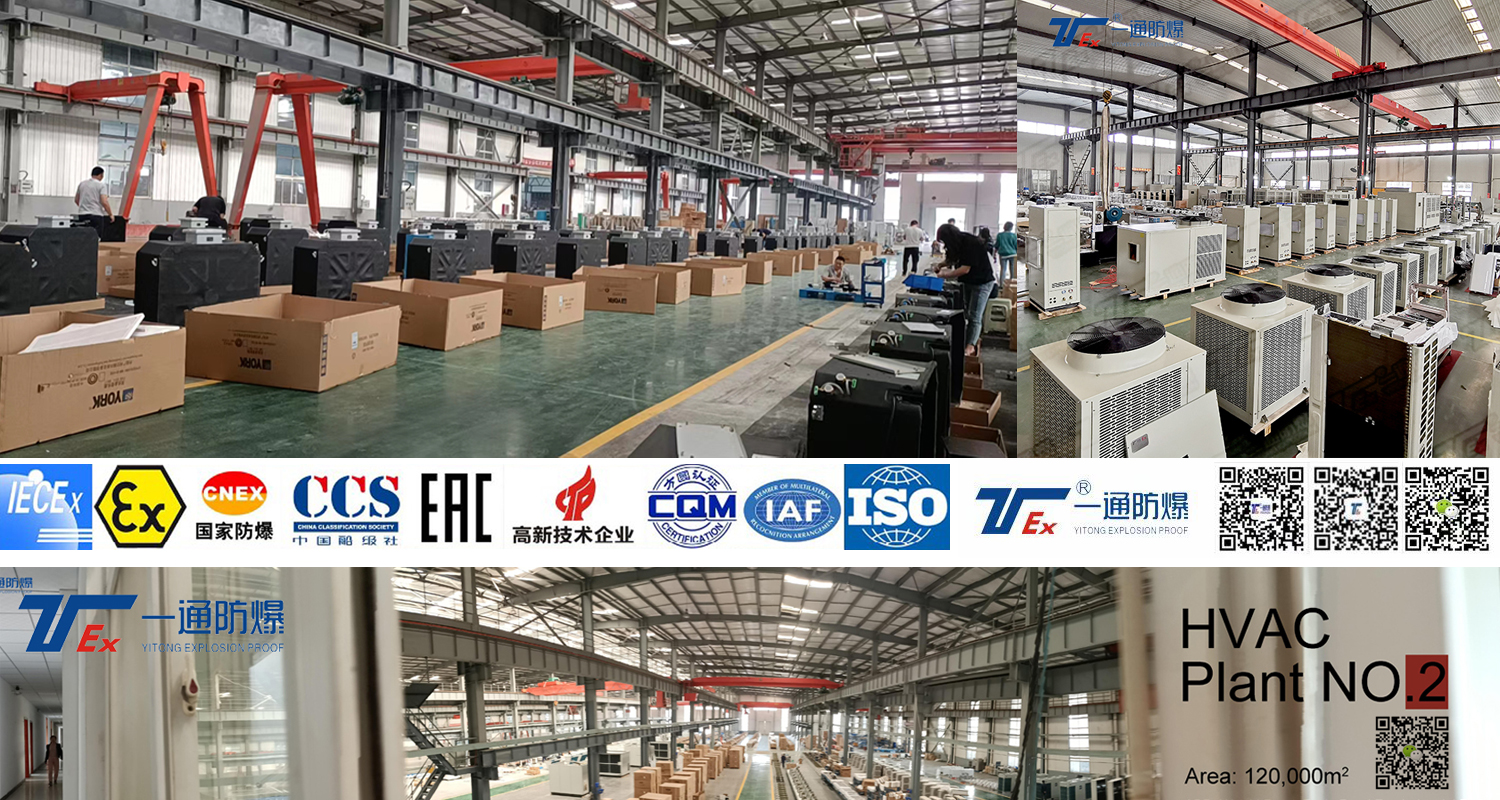 Manufacturer Qualification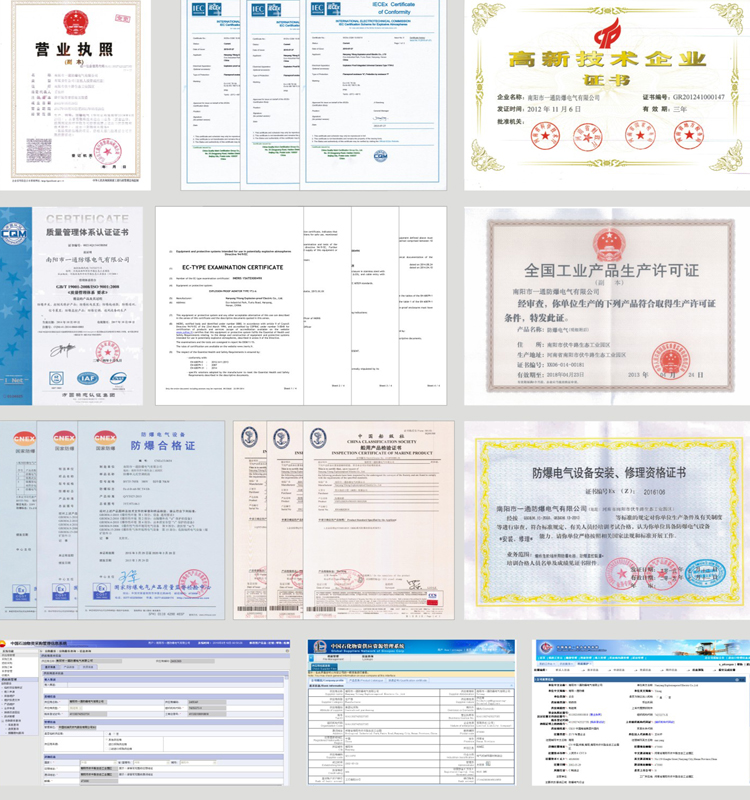 Typical Cases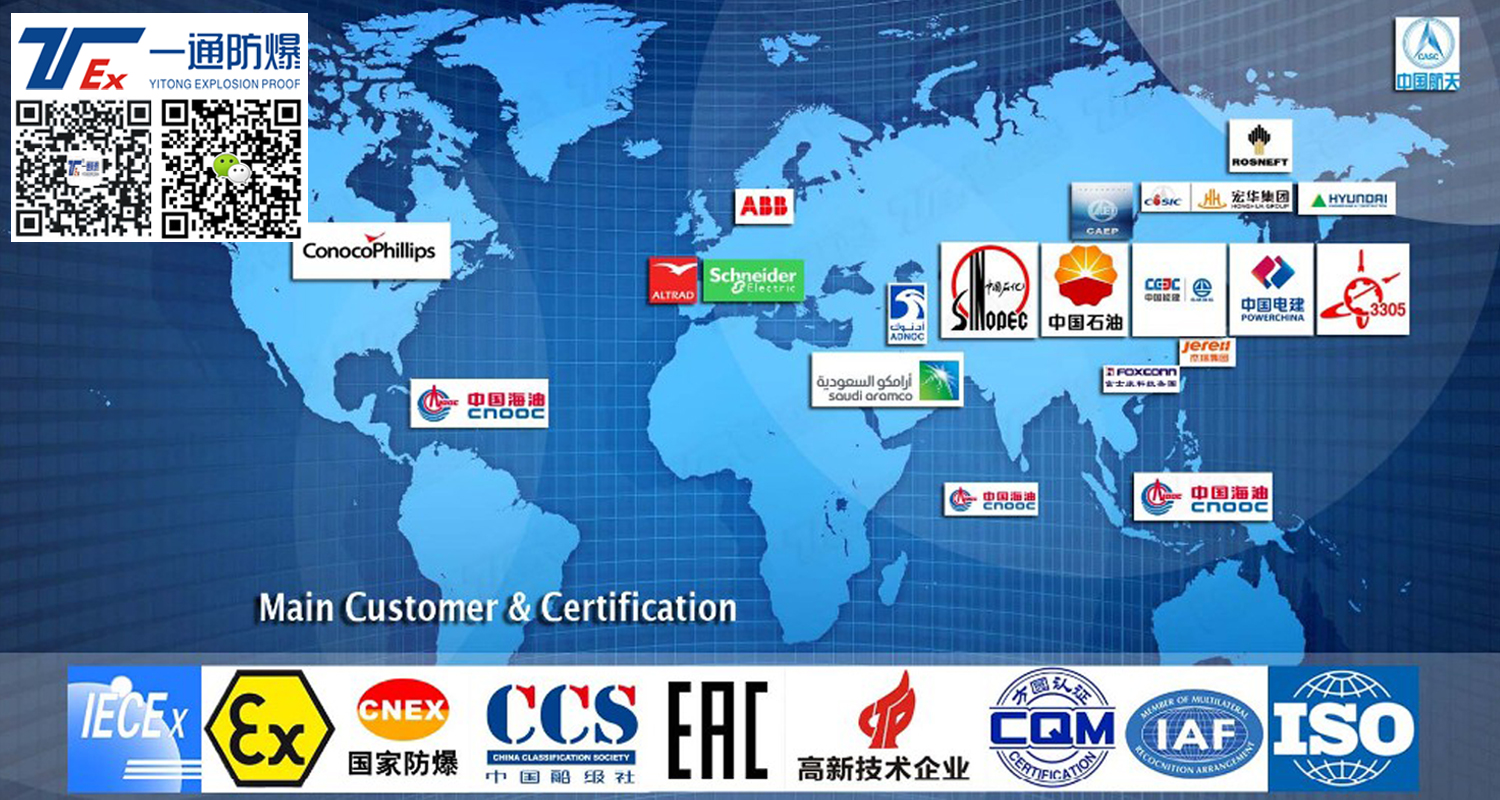 Exhibitions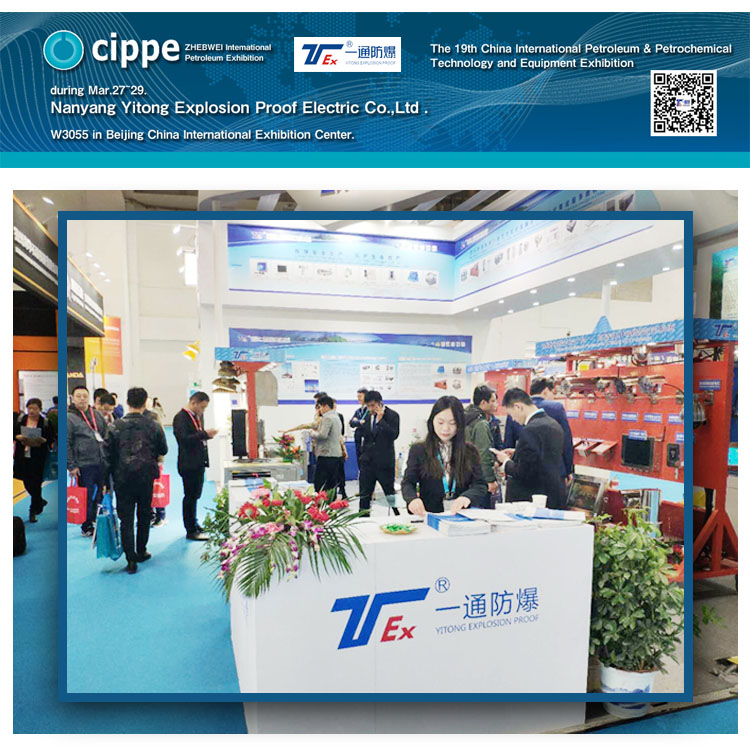 FAQ
· Can you design a custom explosion proof solution for me?
Yes! We have team engineers and designers that create custom solutions for our clients daily.
Just contact email us as shown.
· What is explosion proof, and how do I determine what best suits my needs?
The term "Explosion proof" is a generic term. Under the IEC, you will need to identify the following items for classification of your unit: Zones, Group(s) and T-Code (surface max. temperatures). For help with this, our company have the pre-sales service team that will help with your selection. If you need additional help on this matter, please call us. We look forward to hearing from you. Please note that cost and delivery can sometimes be effected by the classification of your unit. Please confirm that your selection is correct for both safety and delivery issues.
· How do I get the unit shipped to my location?
Simple. we can work with your freight forwarder or contract delivery of your units to a destination of your choice.we can ship your projects by land, sea, or air to any part of the world. we works closely with the best freight forwarders to get your project not only delivered on time, but also undamaged.
Our shipping team can offer air or sea crating for your projects to keep the equipment in perfect working order.
· Do you ship equipment to the middle east?
Yes, we ship orders worldwide.
Contact US