Explosion-proof screw air-cooled (hot) water unit in strict accordance with the national explosion-proof standard GB3836 series design and manufacture, with national explosion-proof electrical products Quality Supervision and Inspection Center issued by the explosion-proof certificate. Product safety, reliable quality, explosion-proof performance is superior.
Explosion-proof screw air-cooled cold (hot) water unit is mainly used in petroleum, chemical, power, military, medicine and other industries, the application in hazardous areas for Zone 1, Zone 2, there is or may exist II A, II B, T4 group flammable gases, vapors and air mixture formed by the explosion of dangerous places.
the unit has a modular and monolithic, beautiful appearance, compact structure, small footprint, easy installation and maintenance.
the unit uses microcomputer intelligent control, according to changes in load automatically adjust the compressor output energy, so that it always maintain a high efficiency of working conditions.
the unit has a power phase sequence, lack of phase, high and low pressure, lack of water flow, frozen water anti freezing, compressor and motor overload, compressor overheating and other multiple protection functions to make the operation of the unit more reliable.
Modular unit adopts internationally renowned brand scroll compressor, reliable performance, low noise, small vibration. The integral unit adopts the high efficiency and high IPLV twin-screw compressor, 5: 6 asymmetrical tooth profile, high volumetric efficiency and unloading energy control device, which can realize multi-level energy regulation and higher operation efficiency.
The main components of the unit adopt famous brand products at home and abroad, superior performance, reliable operation, make the operation of the unit more stable and work better. High-efficiency female-threaded brass, high heat transfer efficiency.
the unit uses multi-level energy regulation, the water temperature control more accurate, make it run more energy-efficient.
air conditioner shell cold-rolled steel plate spray production, corrosion resistance, nice. Panel attached to the inner wall of high-quality sound insulation, insulation rubber material, the largest reduction in cold loss. Open design allows disassembly, maintenance and more convenient.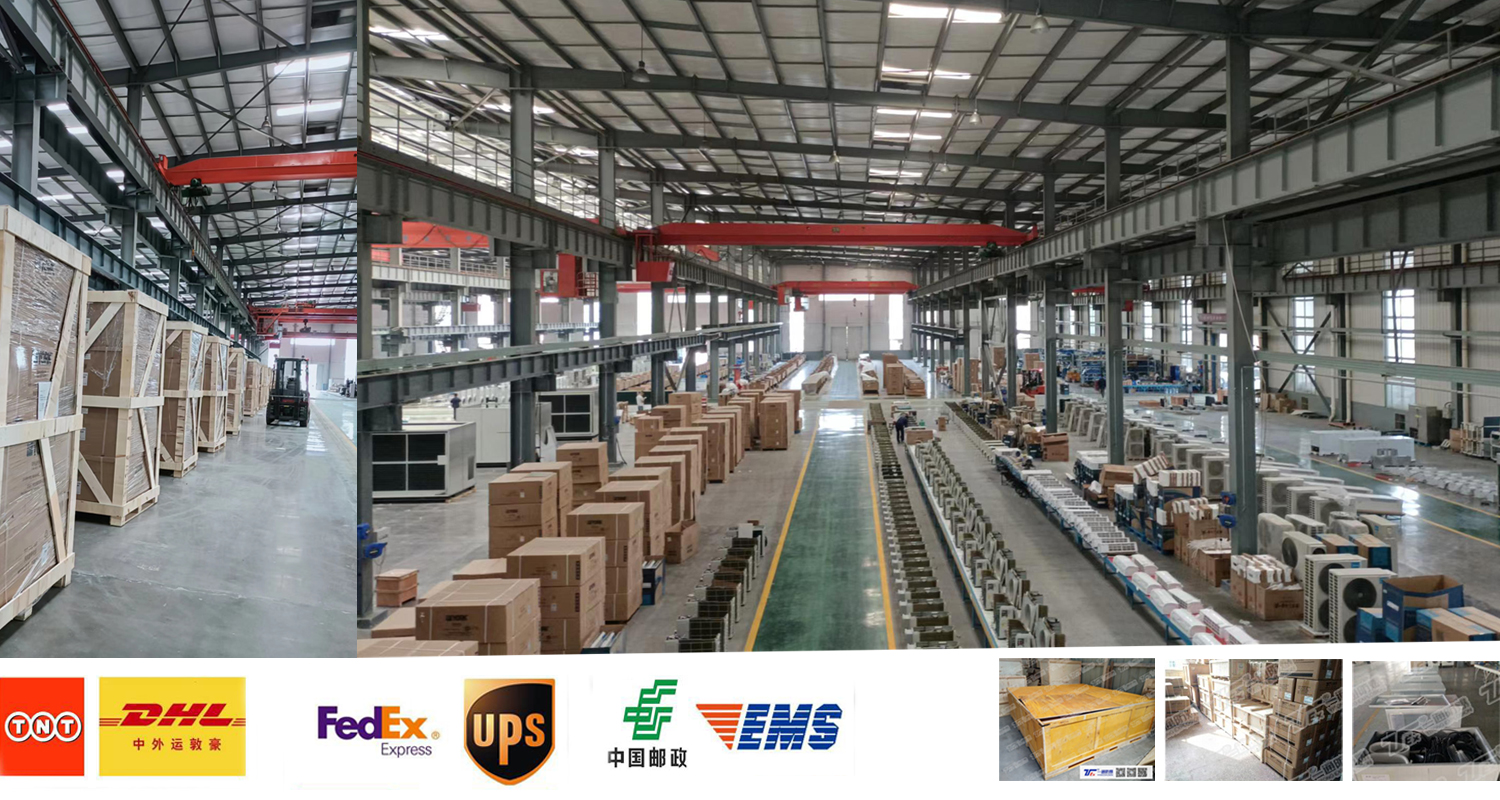 Production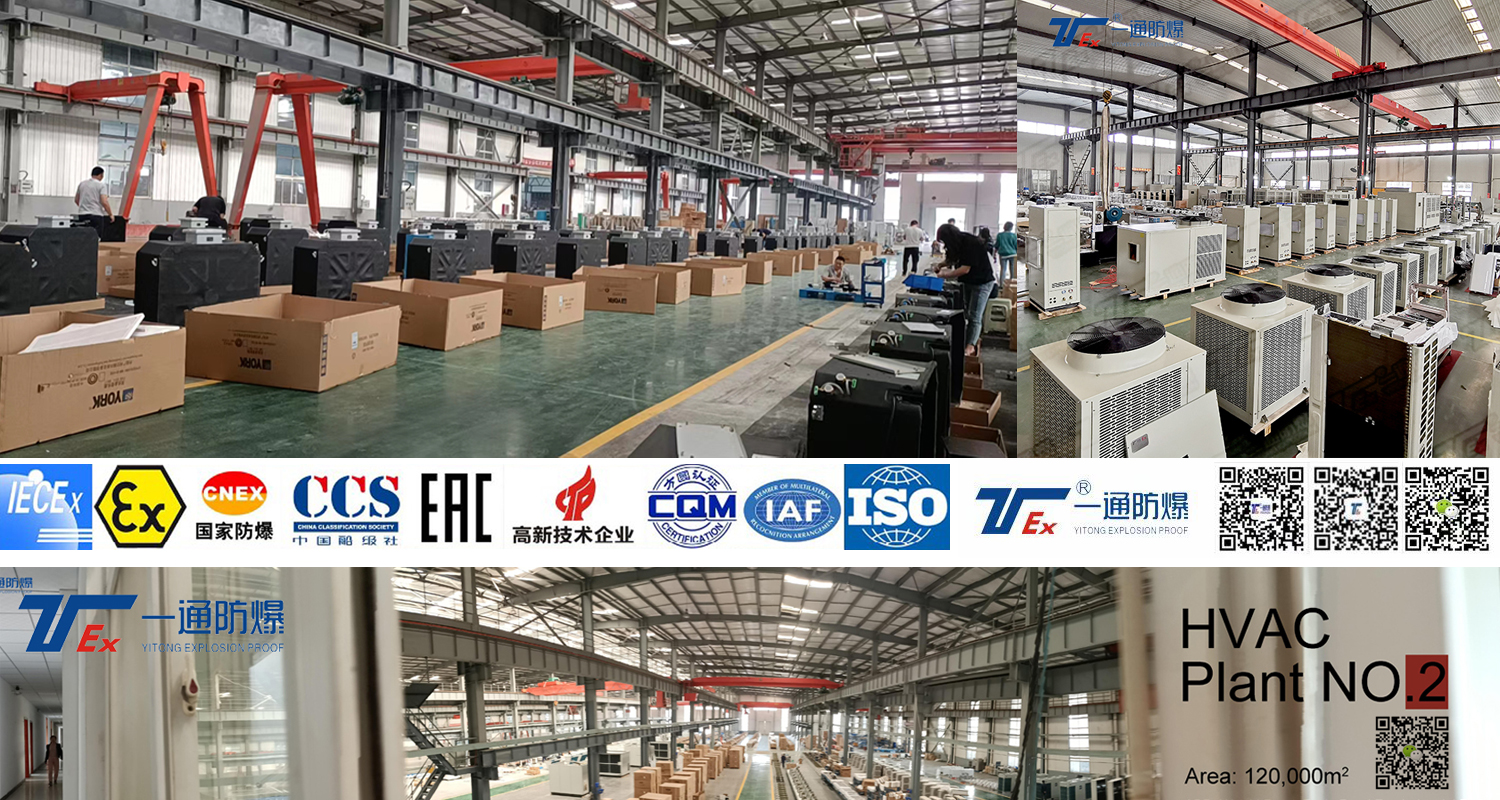 Manufacturer Qualification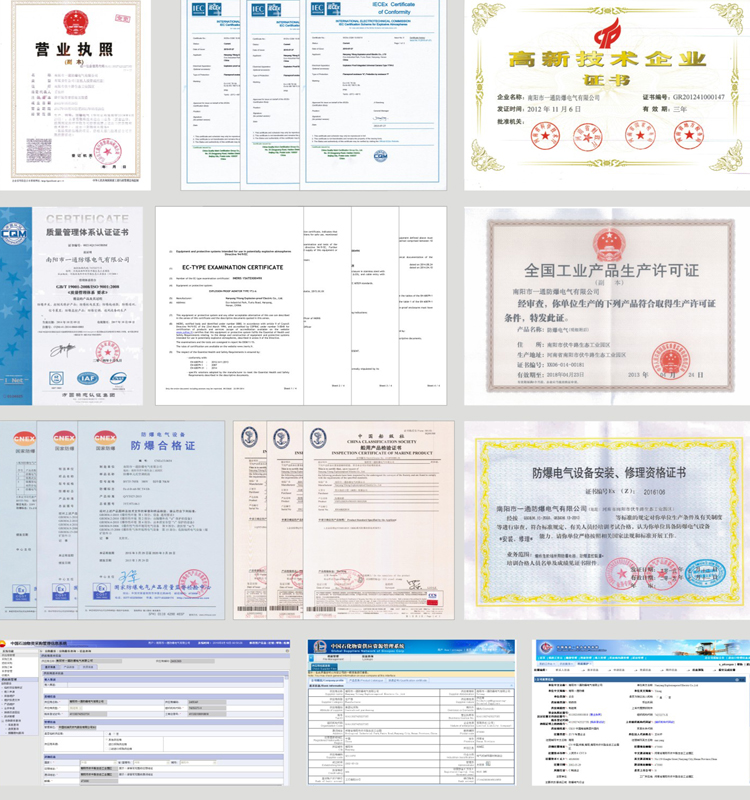 Typical Cases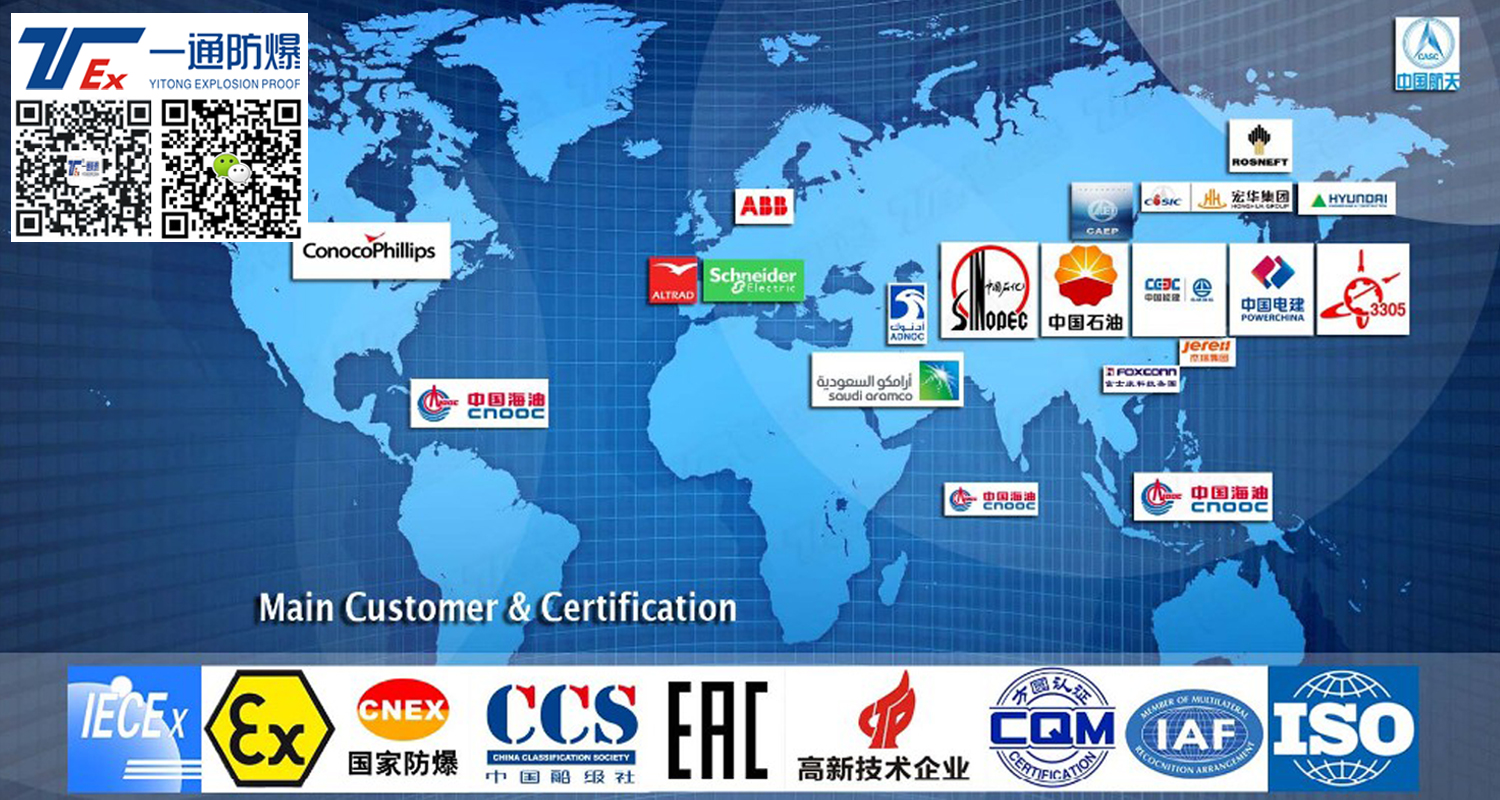 Exhibitions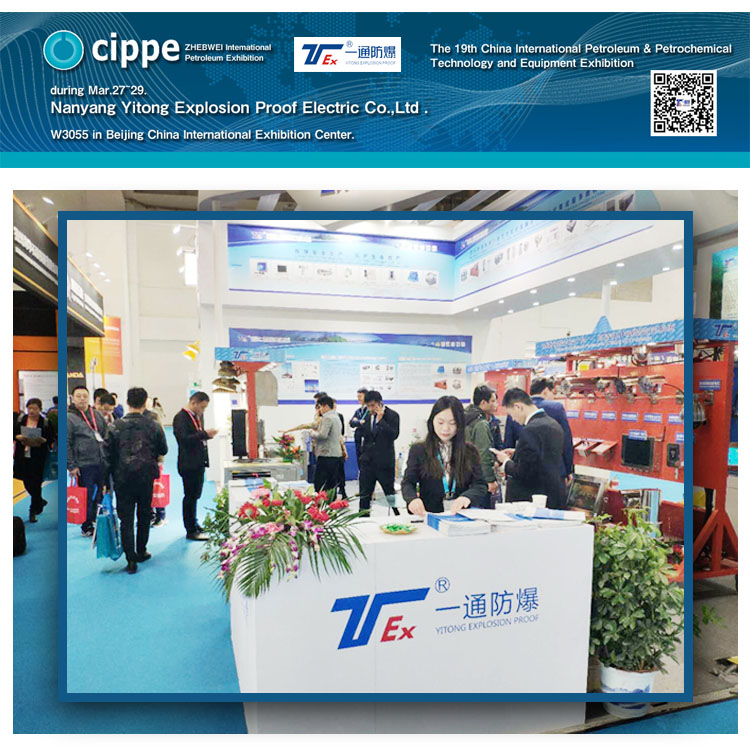 FAQ
· Can you design a custom explosion proof solution for me?
Yes! We have team engineers and designers that create custom solutions for our clients daily.
Just contact email us as shown.
· What is explosion proof, and how do I determine what best suits my needs?
The term "Explosion proof" is a generic term. Under the IEC, you will need to identify the following items for classification of your unit: Zones, Group(s) and T-Code (surface max. temperatures). For help with this, our company have the pre-sales service team that will help with your selection. If you need additional help on this matter, please call us. We look forward to hearing from you. Please note that cost and delivery can sometimes be effected by the classification of your unit. Please confirm that your selection is correct for both safety and delivery issues.
· How do I get the unit shipped to my location?
Simple. we can work with your freight forwarder or contract delivery of your units to a destination of your choice.we can ship your projects by land, sea, or air to any part of the world. we works closely with the best freight forwarders to get your project not only delivered on time, but also undamaged.
Our shipping team can offer air or sea crating for your projects to keep the equipment in perfect working order.
· Do you ship equipment to the middle east?
Yes, we ship orders worldwide.
Contact US