Explosion-Proof Ducted Air Conditioning Unit
Designed and manufactured with advanced "d" type explosion-proof technology.
It is applicable for use in Zone 1,Zone 2 ,Groups IIA,IIB,IIC (IEC hazard area classification),Class 1/Division 1,Class 1/Division 2, Group B,C,D area.(NEC hazard area classification). Category 2G,3G(ATEX hazard area classification), Suitable used in the temperature range:T1,T2,T3,T4. The explosion-proof mark is Ex d mb ib IIB/IICT4Gb.
Explosion proof protection can be designed according to the ambient environment.
· The air conditioner has three types: air-cooled, water-cooled, air-cooled heat pump, and the cooling capacity ranges from 20 to 200 kW.
· Heating methods include electric heating, hot water heating or steam heating;
· It can provide special models such as fresh air, new wind, high temperature, low temperature and double cold source;
· Special air-conditioning board for air conditioning, good thermal insulation performance and low air leakage rate;
· Fully apply modern control technology and optimize the control model to ensure that the unit operation mode adapts to the change of the whole year's working conditions and improve the seasonal energy efficiency ratio of the unit;
· A variety of security features, high reliability;
· Refrigerant can be selected R22, R407C or R134a, using the latest technology and technology to make the whole process of the unit meet the environmental protection requirements in all directions;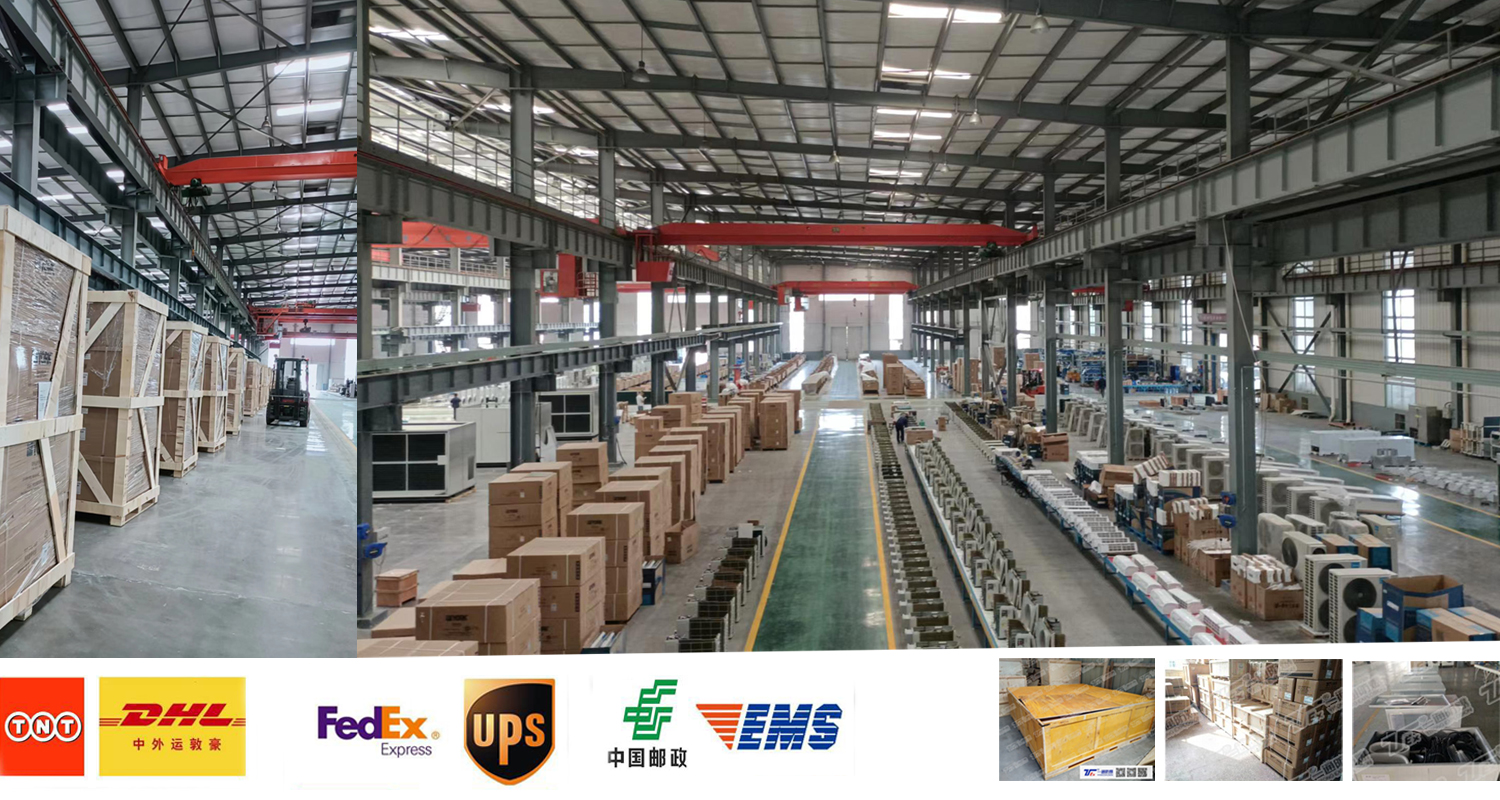 Production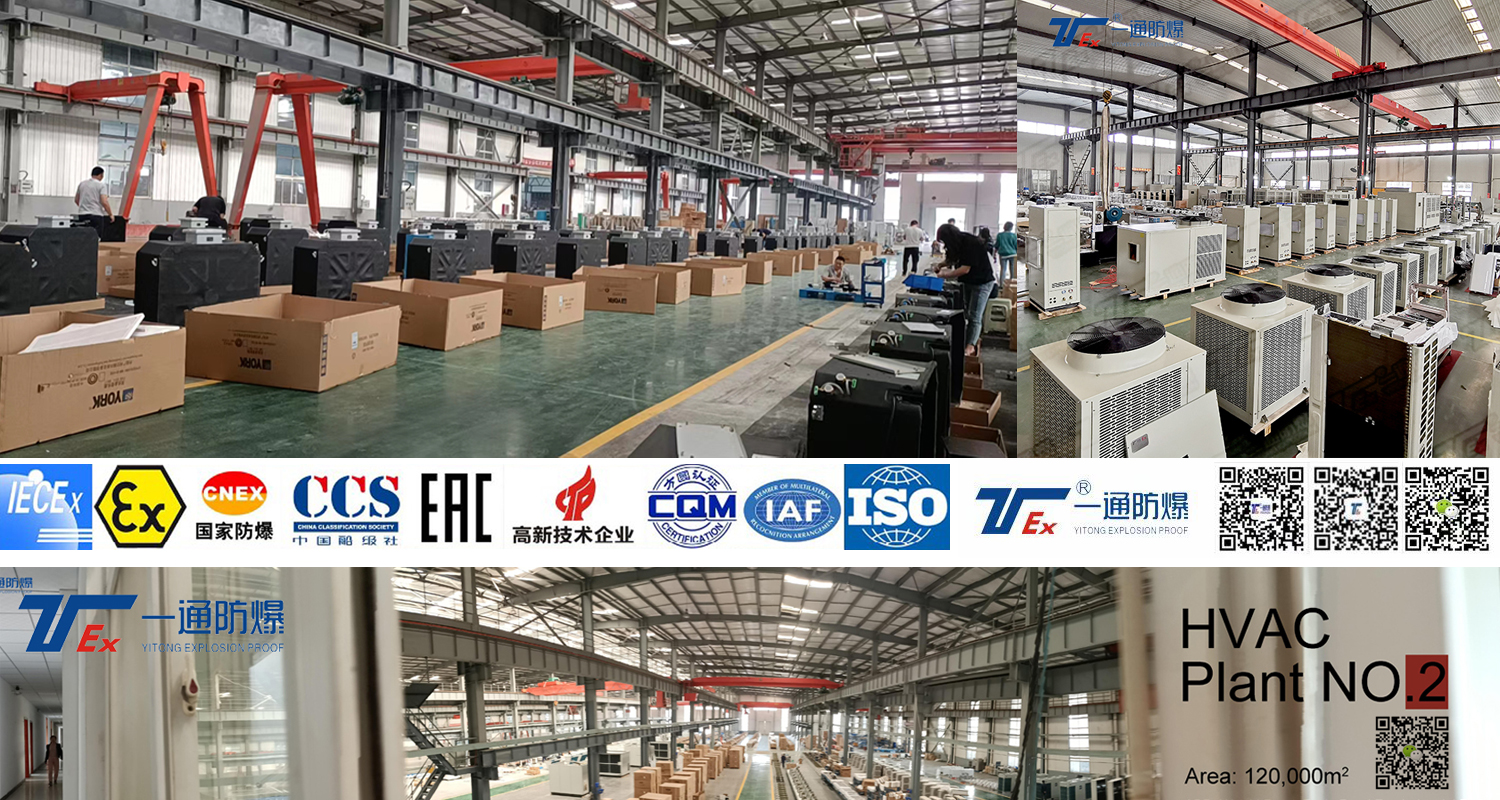 Manufacturer Qualification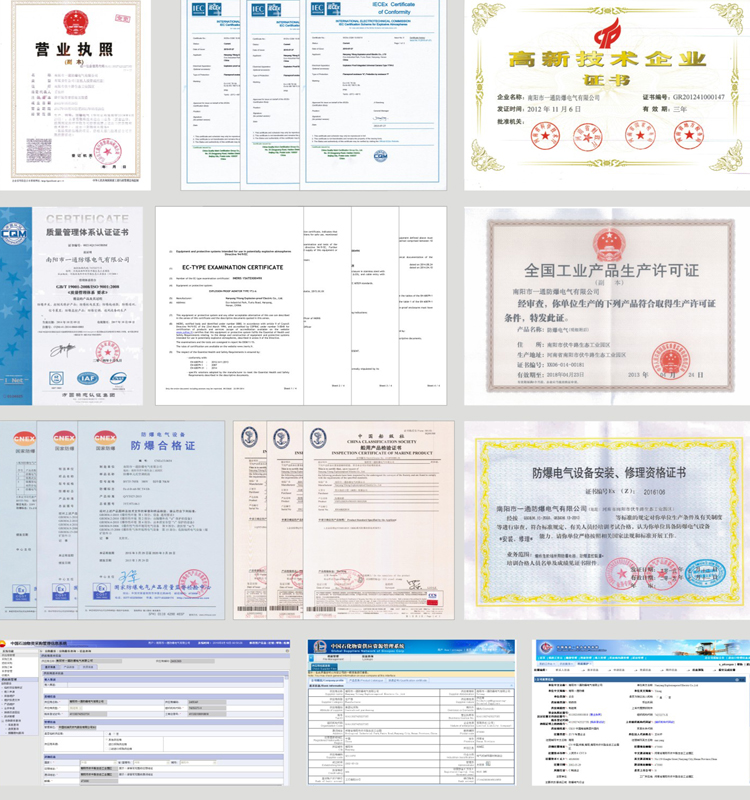 Typical Cases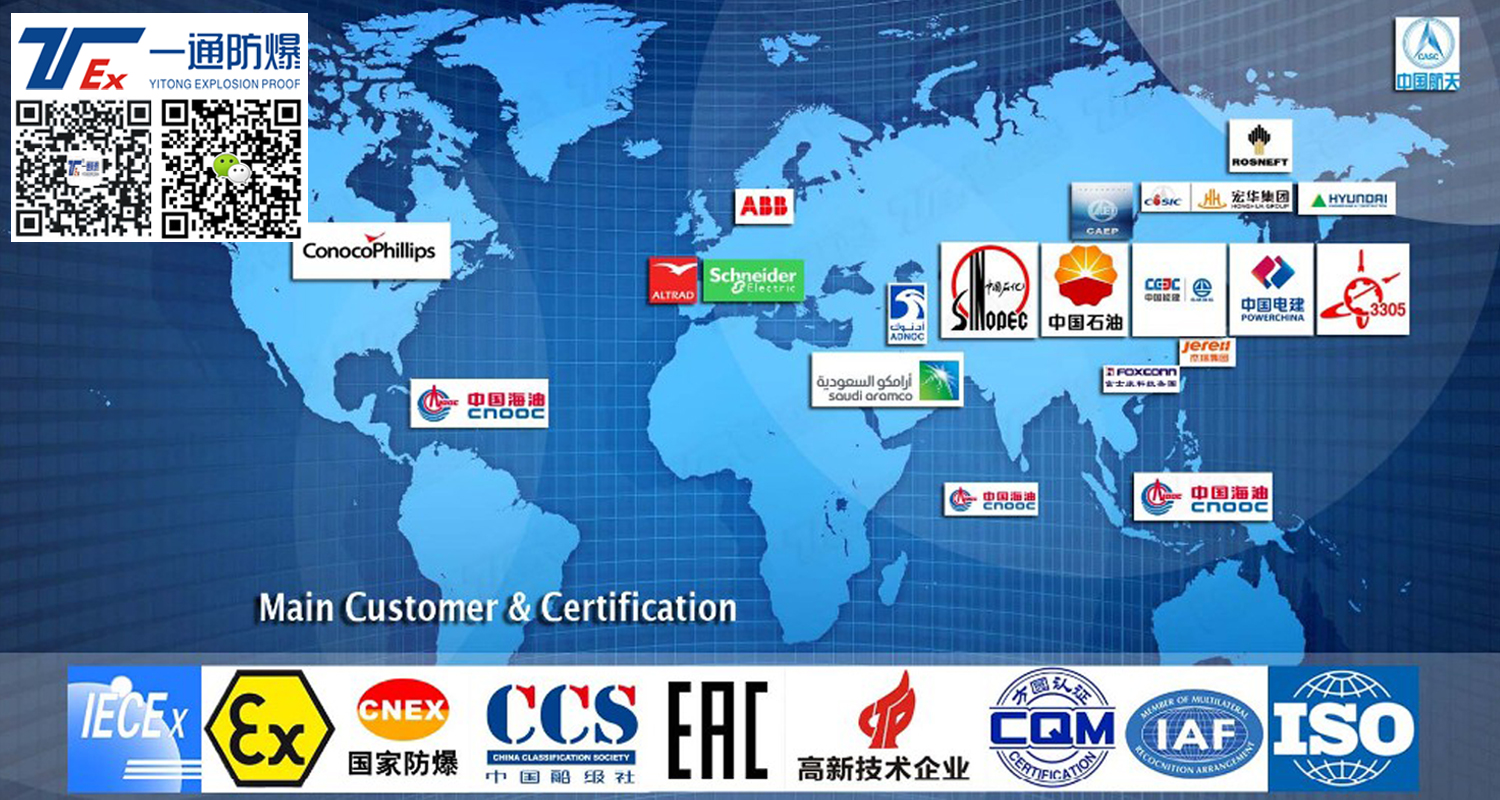 Exhibitions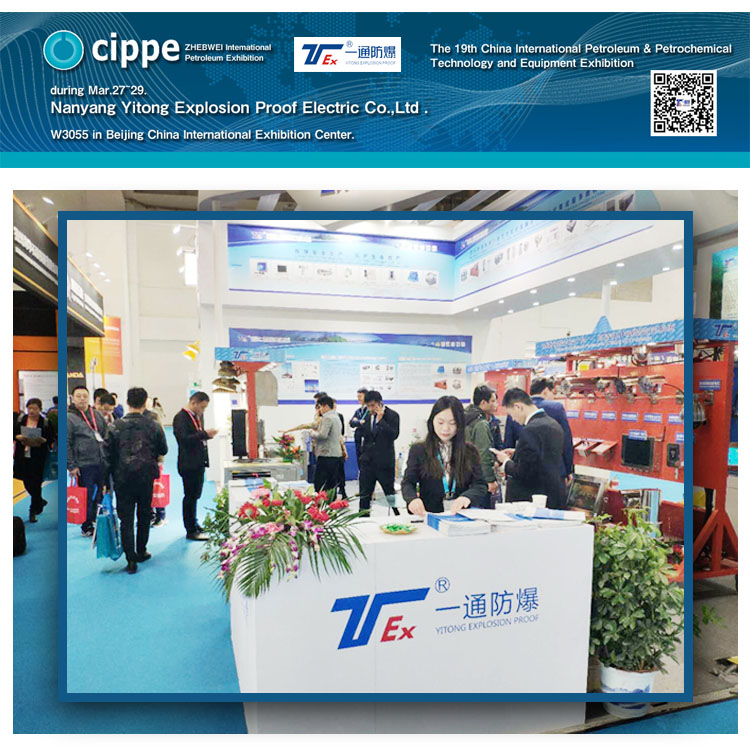 FAQ
· Can you design a custom explosion proof solution for me?
Yes! We have team engineers and designers that create custom solutions for our clients daily.
Just contact email us as shown.
· What is explosion proof, and how do I determine what best suits my needs?
The term "Explosion proof" is a generic term. Under the IEC, you will need to identify the following items for classification of your unit: Zones, Group(s) and T-Code (surface max. temperatures). For help with this, our company have the pre-sales service team that will help with your selection. If you need additional help on this matter, please call us. We look forward to hearing from you. Please note that cost and delivery can sometimes be effected by the classification of your unit. Please confirm that your selection is correct for both safety and delivery issues.
· How do I get the unit shipped to my location?
Simple. we can work with your freight forwarder or contract delivery of your units to a destination of your choice.we can ship your projects by land, sea, or air to any part of the world. we works closely with the best freight forwarders to get your project not only delivered on time, but also undamaged.
Our shipping team can offer air or sea crating for your projects to keep the equipment in perfect working order.
· Do you ship equipment to the middle east?
Yes, we ship orders worldwide.
Contact US