Applications
The product is suitable for equipment workplaces that require precise constant temperature and humidity, such as data centers (IDC), 5G base stations, communication rooms, battery rooms, energy storage containers, medical equipment rooms, precision experiment and inspection rooms, precision production and processing equipment rooms, etc. , To meet the requirements of 24 × 365 continuous reliable and efficient energy-saving operation of these devices.
Modular special precision air conditioning units designed and developed in response to the increasing heat load density of 5G base stations, communication equipment rooms and other places.
adopts international advanced design concept, compact and reasonable structure design, which can not only meet the constant temperature and humidity requirements of the precision environment, but also have extremely high reliability, stability and high efficiency and energy saving.
Features
Intelligent control technology
1) Phase sequence protection and phase sequence fault tolerance function;
2) Power-off memory and automatic restart function;
3) Remote RS485 communication control;
4) Overcurrent protection;
5) Compressor delayed start protection
Reliable safety technology
1) Design, manufacture and test according to the requirements of 365 days × 24 hours continuous work;
2) Advanced expert self-diagnosis and fault early warning control system;
3) Reliable frame structure, stable and strong, and easy to split;
4) Multiple protection measures such as high and low pressure of compressor, excessive temperature of exhaust gas, too small air volume and overload of motor;
5) Surge absorption component protection, control power isolation protection;
6) Dual-machine backup and switching function (optional).
Energy-saving and environmental protection technology
1) The design of large air volume and small enthalpy difference, the sensible heat ratio reaches more than 90%;
2) Compressor cooling energy efficiency ratio above 3.2;
3) The super large outdoor cooling circuit design and the outdoor speed regulating fan and the automatic adjustment of the condensing pressure configuration can achieve the best supercooling degree of the condensing system of the unit.
Space saving technology
1) Among the units with the same capacity, the structure is compact and the occupied space is minimum;
2) The unit adopts full frontal maintenance and detachable structure design, which is convenient for on-site installation, maintenance and operation;
3) The unit can be installed separately according to the needs of the site.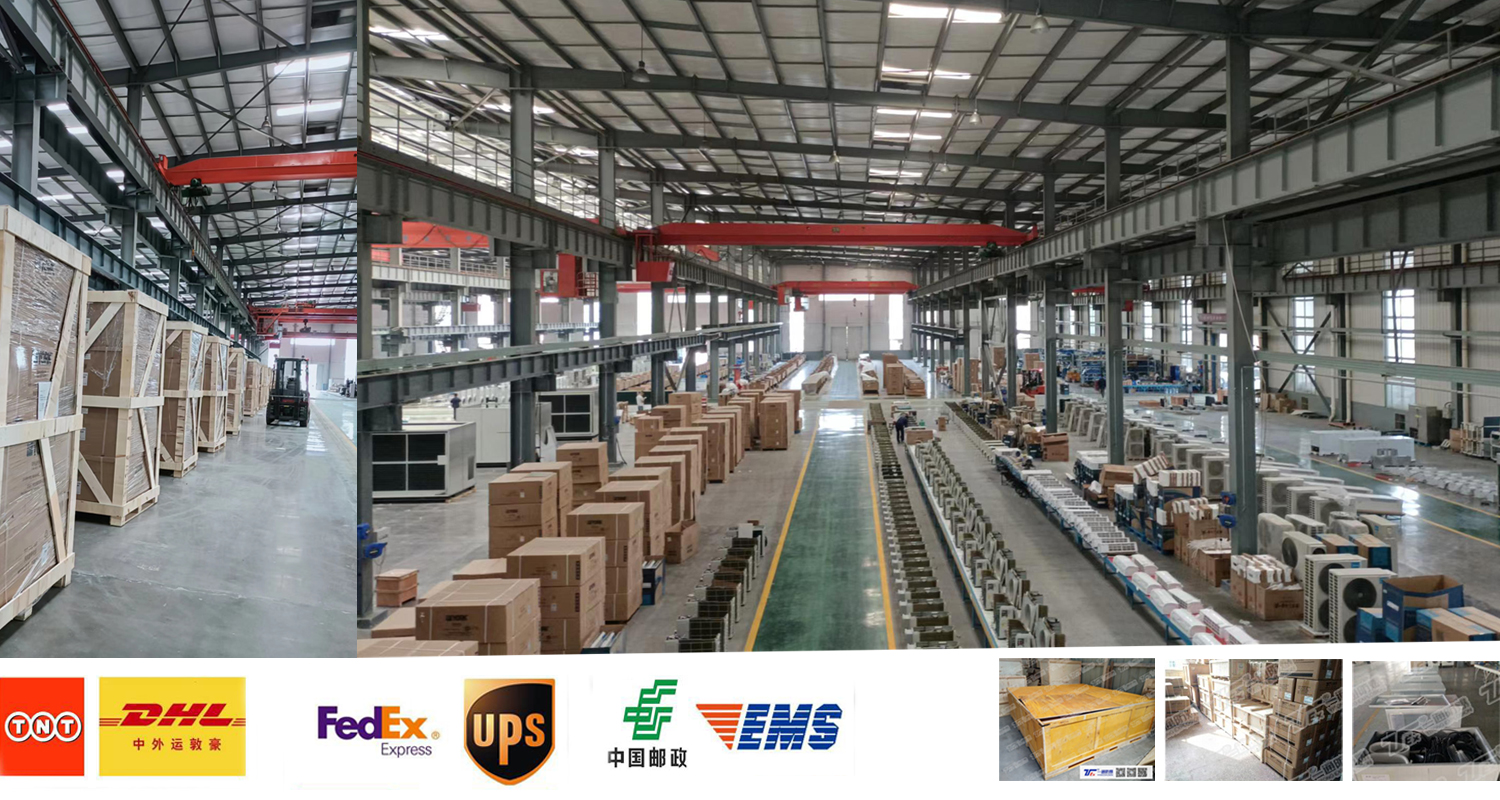 Production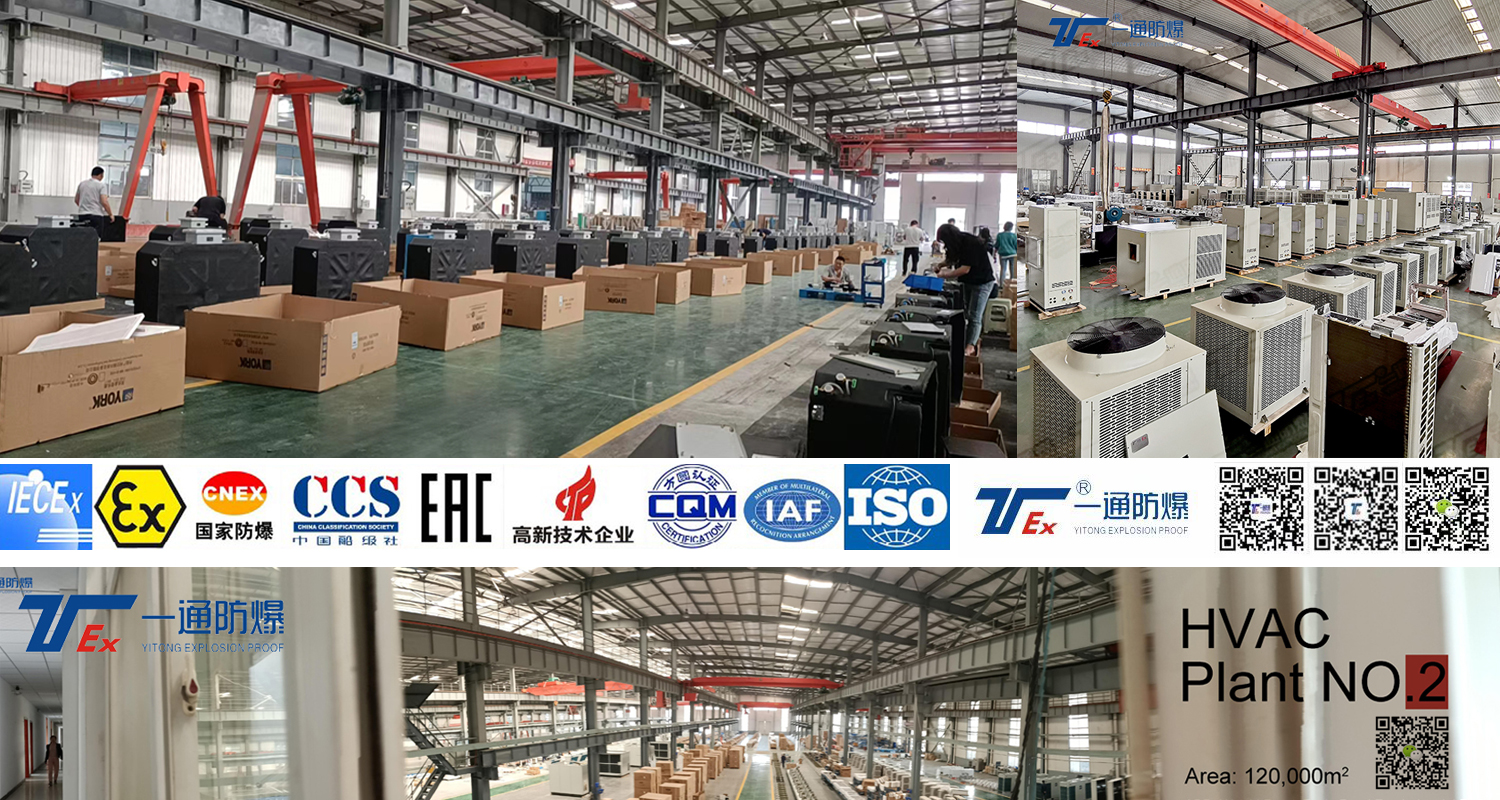 Manufacturer Qualification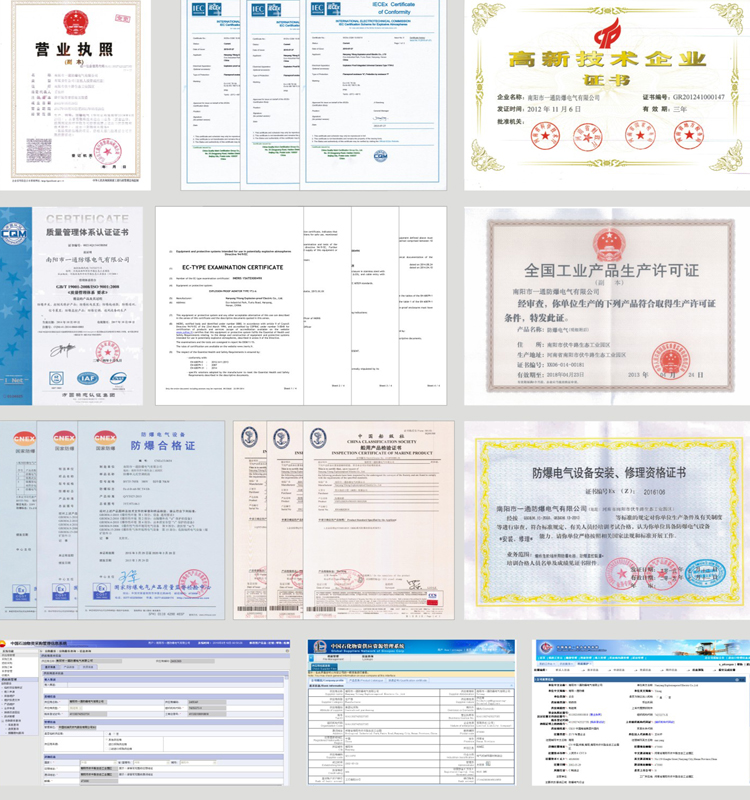 Typical Cases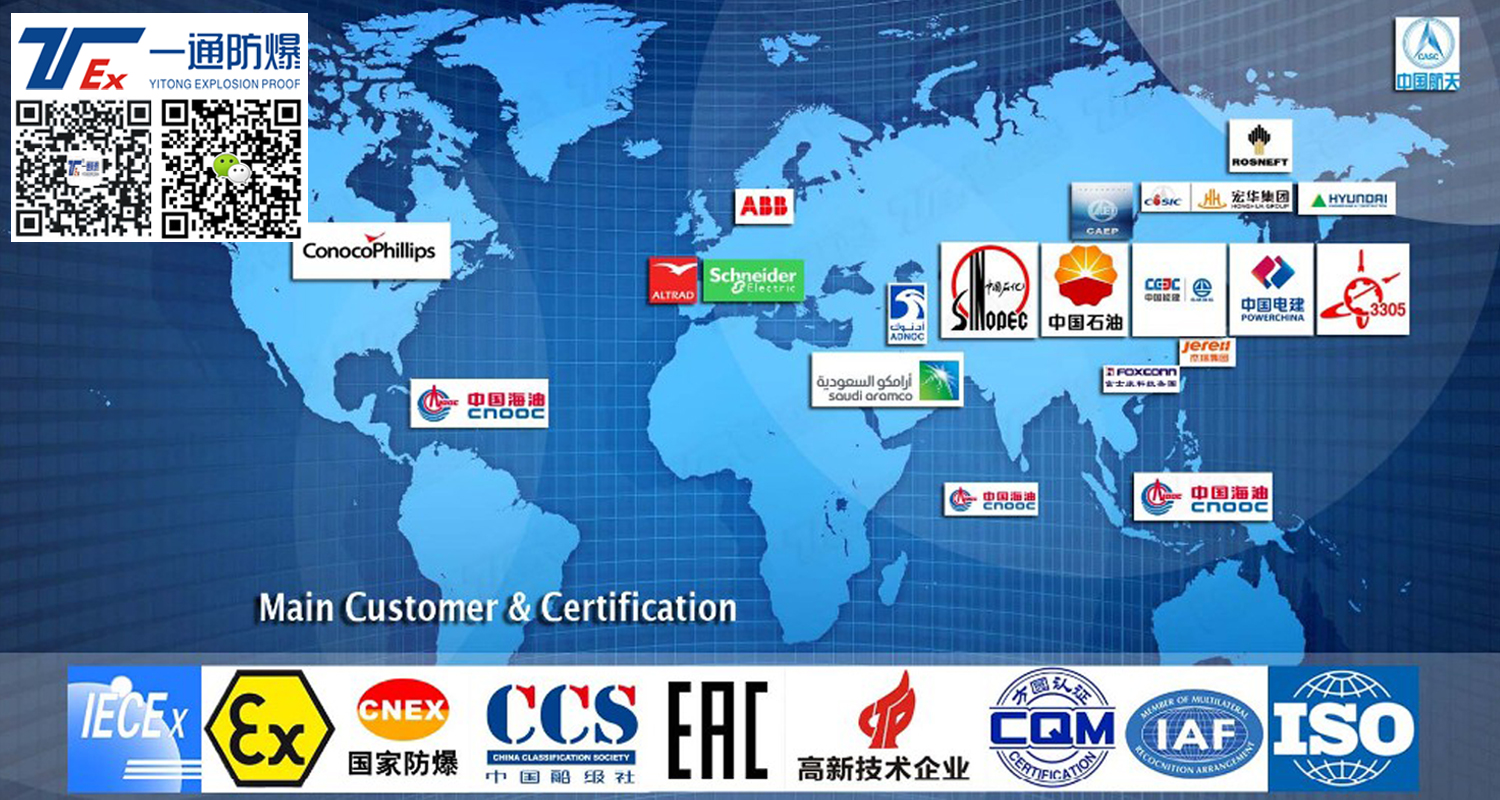 Exhibitions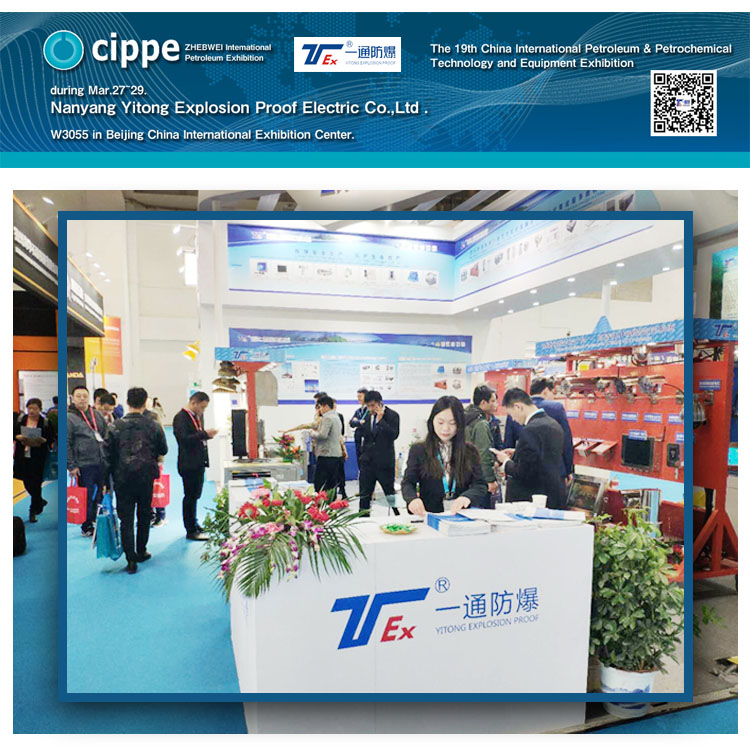 FAQ
· Can you design a custom explosion proof solution for me?
Yes! We have team engineers and designers that create custom solutions for our clients daily.
Just contact email us as shown.
· What is explosion proof, and how do I determine what best suits my needs?
The term "Explosion proof" is a generic term. Under the IEC, you will need to identify the following items for classification of your unit: Zones, Group(s) and T-Code (surface max. temperatures). For help with this, our company have the pre-sales service team that will help with your selection. If you need additional help on this matter, please call us. We look forward to hearing from you. Please note that cost and delivery can sometimes be effected by the classification of your unit. Please confirm that your selection is correct for both safety and delivery issues.
· How do I get the unit shipped to my location?
Simple. we can work with your freight forwarder or contract delivery of your units to a destination of your choice.we can ship your projects by land, sea, or air to any part of the world. we works closely with the best freight forwarders to get your project not only delivered on time, but also undamaged.
Our shipping team can offer air or sea crating for your projects to keep the equipment in perfect working order.
· Do you ship equipment to the middle east?
Yes, we ship orders worldwide.
Contact US